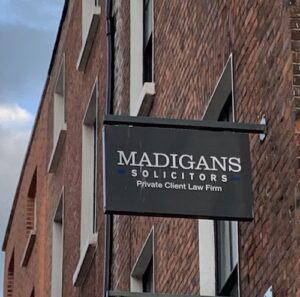 Madigans Solicitors practises in a range of legal services specialising in Family Law, Property and Probate, Wills & Estates. Now located on Molesworth Street, Dublin 2 the family run firm combines all modern technologies with the expertise they have built up since 1961.
Madigans Solicitors provide their clients with trusted legal advice and a personal service that is tailored to you and your particular requirements.
Contact our experienced solicitors to discuss your legal requirements.
Evening and weekend appointments can be arranged at request.
Tel: 01 492 1111
Email: info@madigans.ie